Ferry Travel
A scenic cruise to break your travels.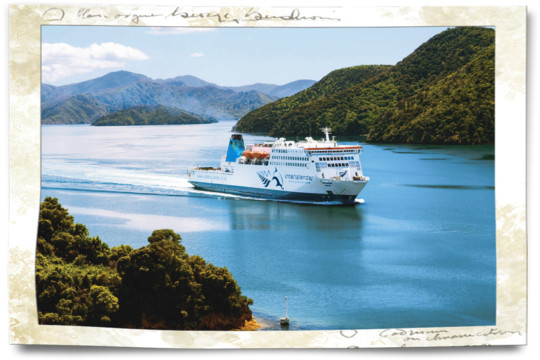 If your New Zealand vacation includes checking out both the North and South Islands, your trip will include more than just travelling by road - you'll be taking a 100 kilometre ferry journey across the Cook Strait that separates the two islands as well.
New Zealand Frontiers is an accredited agent for the Interislander ferry company, who operate up to six daily departures each way between Wellington, on the bottom of the North Island, and Picton at the top of the South Island. Should your intended itinerary require ferry travel, reservations can be secured to meet your requirements at a cost of $NZD340 each way - fully transferable (without amendment fees or penalty but subject to availability) and representing a 10% saving on normal full fare rates.
If your travel plans do not include a fixed date for crossing between the islands, or should the flexibility just suit you better, you can also make your own reservations directly with the Interislander using a free phone number during your travels, right up to the day of departure.